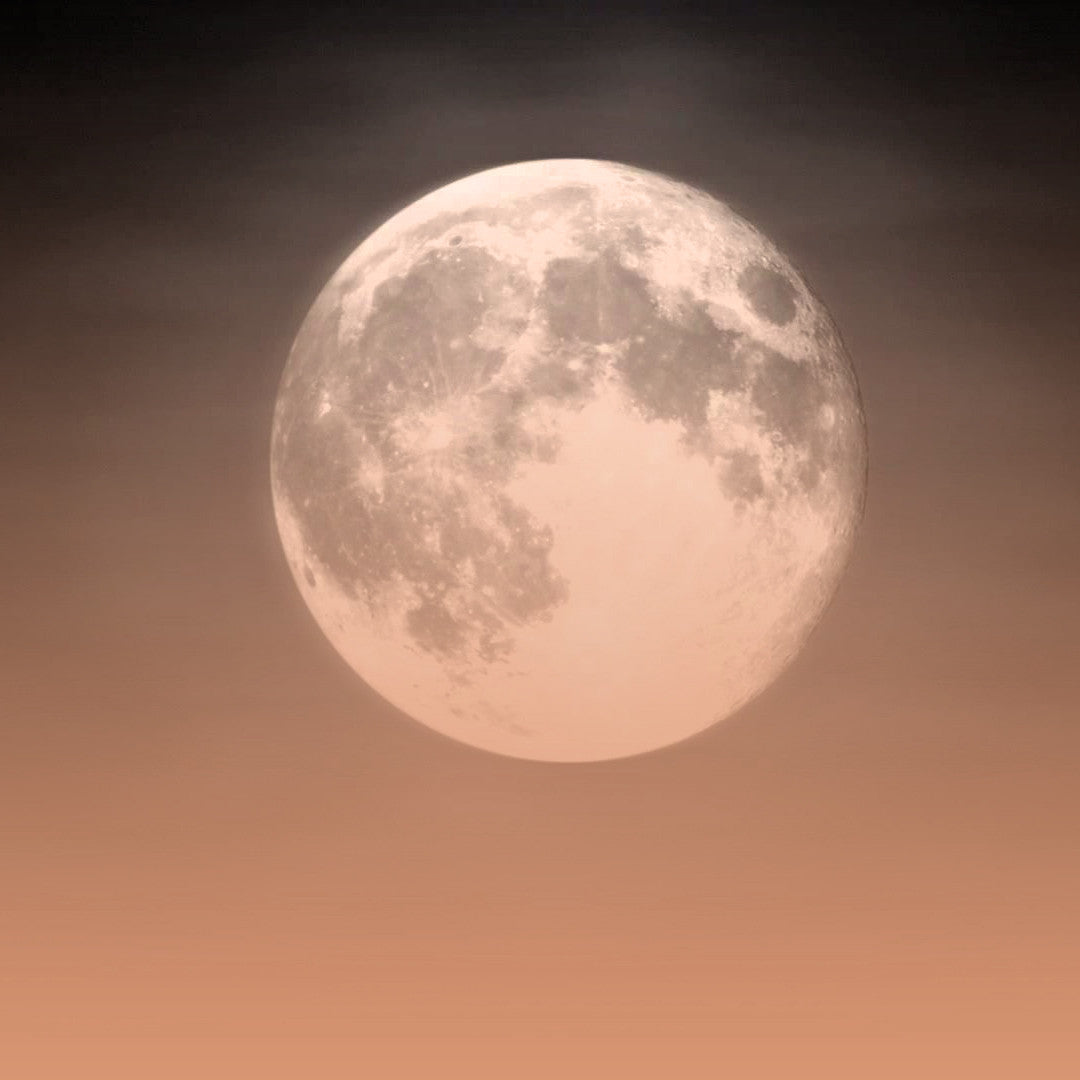 April's full moon is often referred to as the 'pink moon,' a name that can be traced back to North American aboriginal peoples after a type of wildflower that blooms early in the year, helping to signify that spring has arrived. In honor of this year's pink moon, which coincided with the first lunar eclipse this year, we wanted to shine a celestial light on the precious stone in our Ursa fragrance bracelet, pink moonstone.
Beloved by psychics and admired by ancient civilizations, moonstone comes in an array of hues including blue, peach, yellow, rose pink, milky white, and delicate, prismatic rainbow. The gorgeous gemstone comes from feldspar, which makes up more than half of the Earth's crust, and has been mined and cut for its mysticism and beauty for thousands of years.
Moonstone is considered to have a tangible connection to the moon; Romans believed it came from the moon's solidified rays. Both Romans and Greeks used the distinct stone in jewelry, and associated it with their lunar deities. In more modern times, artisans and jewelers made moonstone popular during the Art Nouveau period, implementing the well-known gem in much of their work.
Though it's sometimes called the 'stone of psychics,' and thought to stimulate psychic perception and heighten intuition, moonstone is also known as the 'traveler's stone.' It's said to provide protection and good fortune, especially to those who travel by water and at night.
Perhaps it's moonstone's tie to the Earth, sky, and something ethereal and otherworldly, but this shimmering stone seems to be a treasured symbol for those exploring the world, visiting new destinations, and encountering new people along the way. The blush color of pink moonstone adds to the stone's mosaic of metaphors and meaning, giving it a hint of romanticism and femininity.
Click through our gallery above to see more of our blush-colored moonstone and our Ursa fragrance bracelet, which is available through our interactive Build Your Own Bracelet tool.