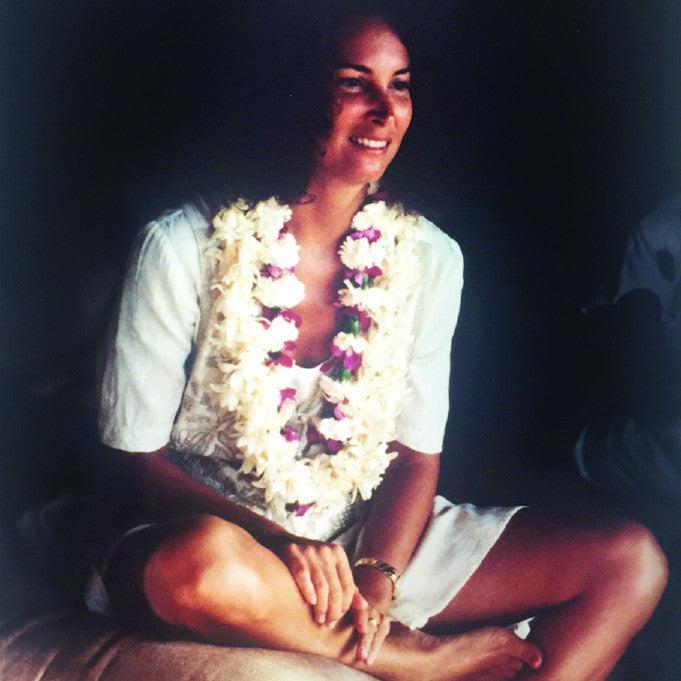 I've spent too much time in hospitals recently, supporting my mother as she fought for her life. During this period, days and nights became one and the same; a tapestry of sorts was created as a lifetime of memories were woven with the past and present. 
As a child raised in Los Angeles, my family, including my aunts, uncles, and cousins, regularly vacationed in Hawaii. The happy times spent on those lush islands are some of the most wonderful snapshots in my mind. My husband and I carried on this tradition, frequently vacationing with our family in Maui, Oahu, Kauai, and many of the other tropical islands and islets. 
When I was younger, and still to this day, the scent of plumeria—the flower often used to make the leis traditionally placed around our necks as we arrived—fills me with joy, tranquility, and memories of these wonderful times. I did my best to bottle this feeling with my most recent fragrance, Hawaiian Plumeria, capturing the serenity of the white sand beaches, surrounding Oceania, and vibrant, turquoise shores. 
During this trying time, I'm finding great comfort wrapping myself in this scent. Miraculously, my mother won this recent battle; and as we bring her home, I've placed plumerias in her room, hoping the subtle fragrance will inspire the same calmness and bliss it has always brought me.