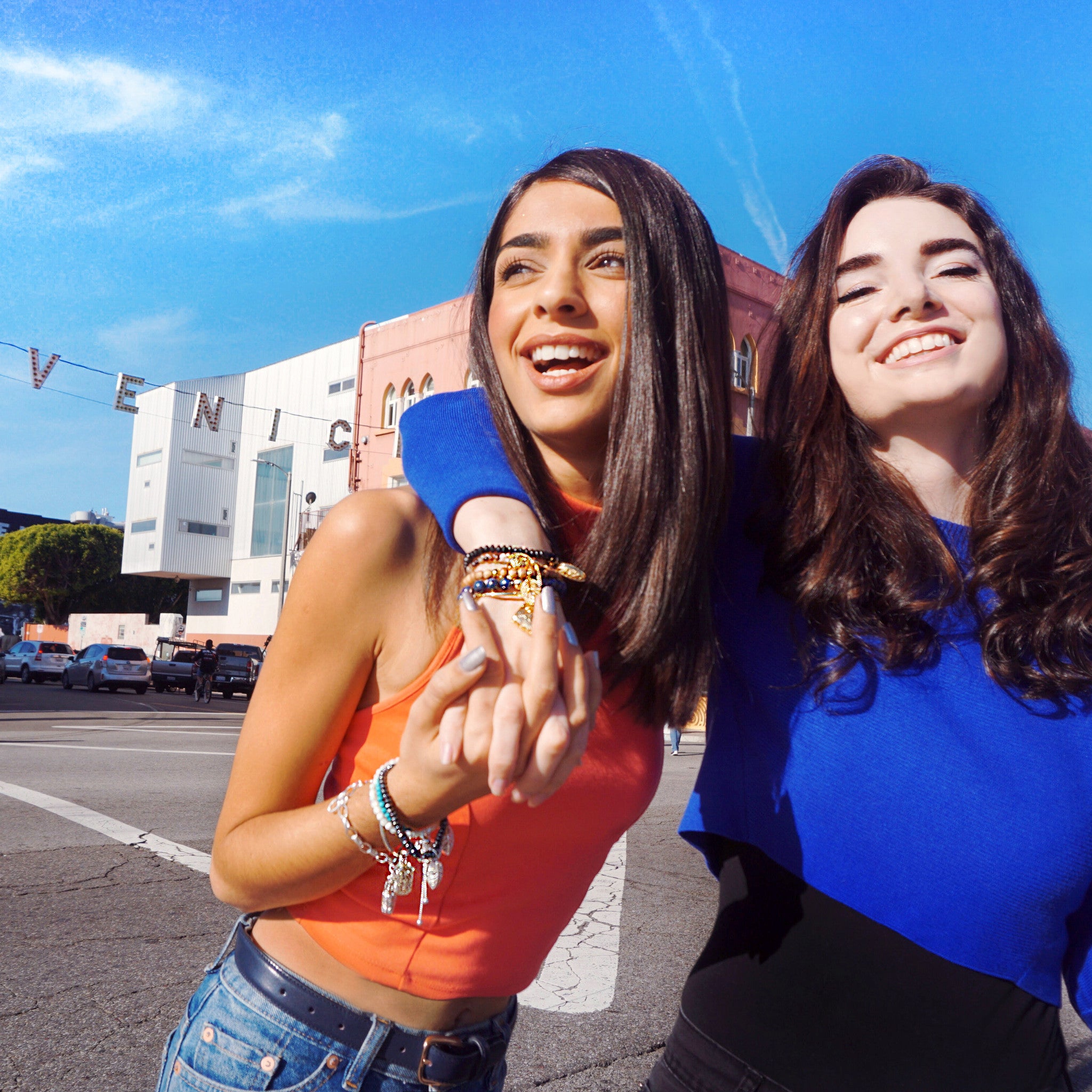 Grab your girlfriend and get ready to spend the day discovering one of Southern California's most eclectic neighborhoods. From brunch at a buzzing farm-to-table restaurant to the roof deck where you'll want to watch the sunset, we have the perfect itinerary for you and your bestie in our Venice Day Guide.
10 a.m. Meet for brunch at the trendy Gjelina restaurant (1429 Abbot Kinney Blvd, 310-450-1429). Be sure to get there early to snag a seat at a communal table for mimosas and morning people watching. Perhaps you'll even spot Bey and Jay.
11 a.m. After getting proper sustenance, it's time to shop along Abbot Kinney. Some of our favorite boutiques including Hourglass Cosmetics (1351 Abbot Kinney Blvd), Ananda (1354 Abbot Kinney Blvd), Principessa (1323 Abbot Kinney Blvd), and Rag & Bone (1118 Abbot Kinney Blvd). 
12 p.m. Take advantage of the rising afternoon temps and grab a quick Uber to the beach. Don't forget to stop at Windward and Pacific and take pics under the famous VENICE Sign. 
While you're there, pop in next door to Gotta Have It (1516 Pacific Ave) for vintage wares. Buy a few pairs of sunglasses at the start of the boardwalk, since you won't be able to decide on just one.
12:30 p.m. Experience the oddities that the Venice boardwalk has to offer like street performers, psychics, henna artists, and souvenir shops. Grab an ice cream at Venice Coffee & Creamery (1307 Ocean Front Walk)—we recommend the mango sorbet. 
Cover more ground by grabbing a bike rental at Ride! Venice (1915 Ocean Front Walk) for $6 an hour.
Cruise up the bike path to the Santa Monica Pier, stop to ogle at the skillful volleyballers and outdoor gymnasts, then head back down south to the Venice Fishing Pier. You can even ride to the end of the pier on your bike!
2 p.m. Get lunch at Nighthawk: Breakfast Bar for "elevated breakfast-themed fare and cocktails." Breakfast during the day not your thing? Get poke from the window at Poke-Poke (1827 Ocean Front Walk) and eat your fare beachside while watching bodybuilders at Muscle Beach, surfers, and local artists creating works right on the boardwalk.
Check out the skaters at Venice Skatepark before returning your bike for the day.
5 p.m. Head to Hotel Erwin and take the elevator straight to the rooftop for end-of-day cocktails and to watch the sunset over the ocean. Gorgeous!
7 p.m. Wind down the day with dinner at James Beach—because the "I Love You, Man" tacos aren't just for best guy friends. 
Click through the gallery above for inspiration for a friends' day in Venice, California. Best friends Nida and Caroline wear the Turquoise & Sand Friendship Fragrance Bracelet Duo by Lisa Hoffman. Photography by Aisha Yousaf.