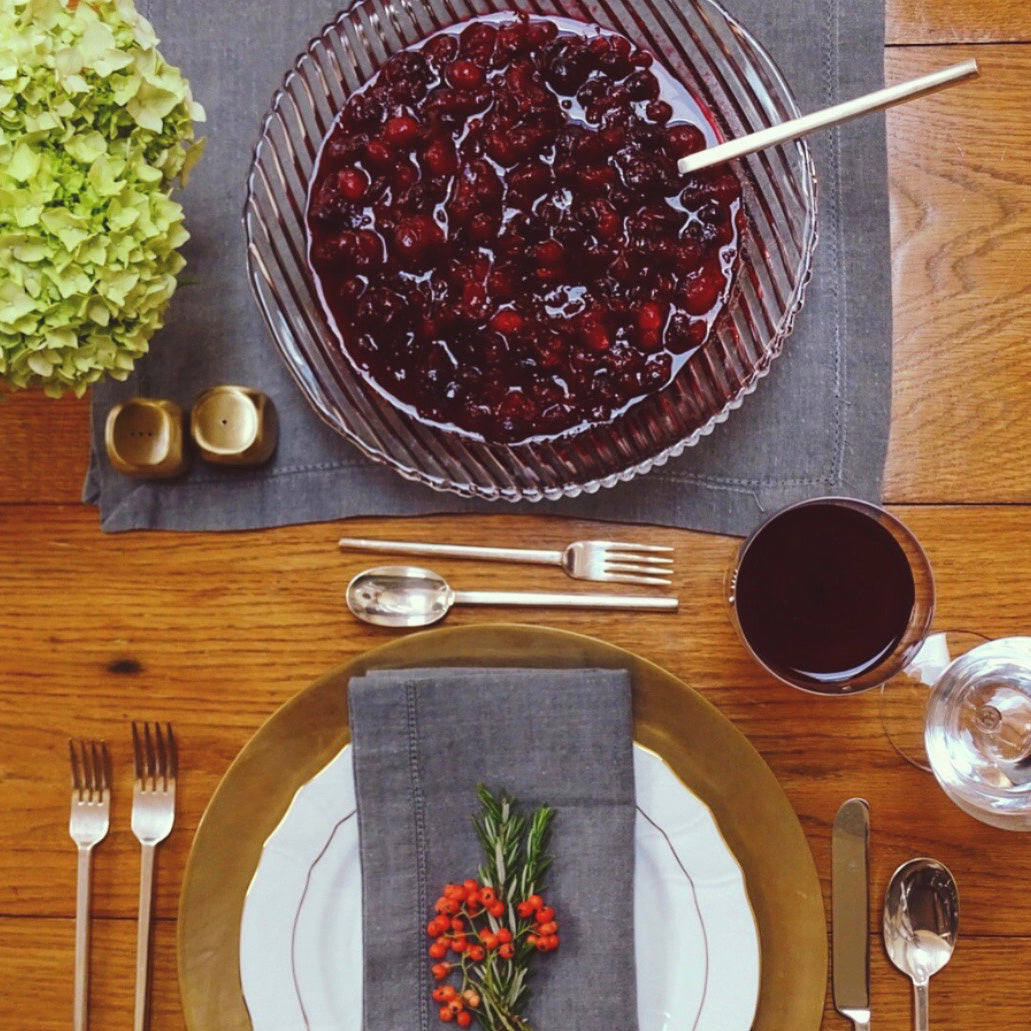 Over Thanksgiving, there's always a dish that's a fam-fave in a household. In Lisa's home, her famous cranberry sauce has repeatedly been the tastiest accompaniment to all other dishes. We finally got a hold of her oh-so-delish recipe and to show our thanks for being a loyal Lisa Hoffman customer, we're sharing it with you. Enjoy and Happy Thanksgiving, beauties.
*Hint: put it over everything.
Ingredients: 
1 lb. raw cranberries 
7 tbsp. apricot jam 
2 lemons 
2 cups of sugar
1 cup of water 
Directions:
Heat together 2 cups sugar and 1 cup cold water. Cook 3-5 minutes after boiling, without stirring. Add 1 lb. raw cranberries. Cook for 3-5 minutes. Remove from heat and add 7 tbsp. apricot jam and juice of 2 lemons, strained. Will thicken as it cools. (In 1990, cranberries were bagged 16 oz. instead of 12, so adjust the measurements if necessary.)
What's your favorite holiday dish? Share it with us on our Facebook page!